Hey, Remember me? 
Just popping in to report on something me and my wife (our newest member MAE_Girl!) did this weekend.  As you know, we have our awesome 1.14 village we've been working on:
Well, we wanted to move our custom gem trades to this new village.  But, we didn't want them to be hidden in some basement anymore.  Hence, I present the Bazaar!
Here, you'll see a number of stalls, with our familiar hosts willing to take your gems for various goods.  BUT That's not all!
We realized we had way more stalls than we had Server Shops to fill them...so we are letting you set up shop in anything not claimed!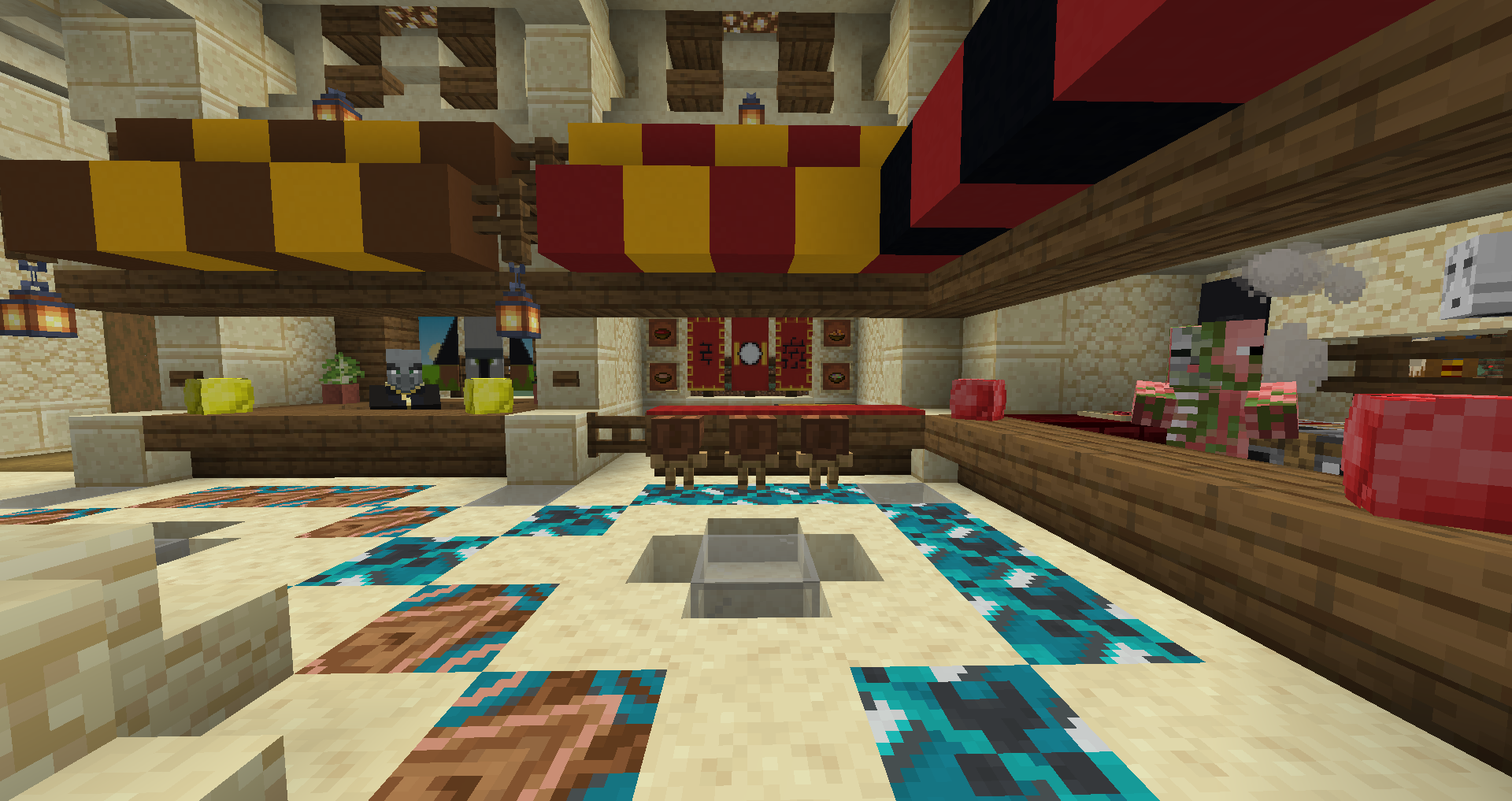 To claim one, find an empty stall with a white awning, kind of like these two: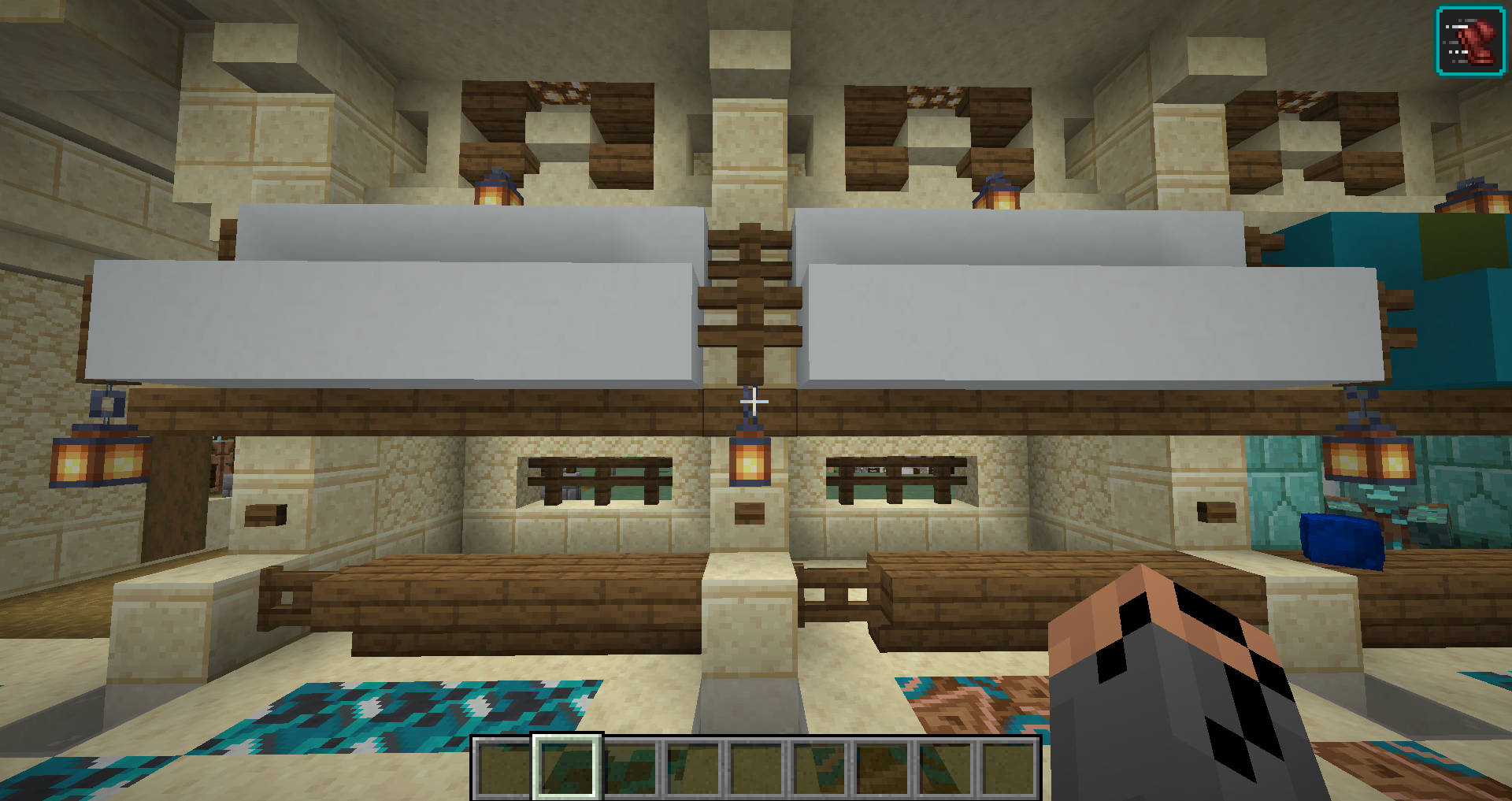 Then, change up the awning color, buy a Shopkeeper Spawner from the Diamond dealer, and set up your shop!
Shopkeeper Tutorial:
Now, let me just say we are NOT banning shops outside of the Bazaar.  I enjoy seeing the crazy things you all get up to.  But, this gives you an option if you don't want to build an entire building. 
Let us know what you think in the forums! Talk to you next time,
The Dark PSycho